8 Cat Easter Basket Gift Ideas You Will Love
Easter is a time for egg hunts, chocolate bunnies, and baskets full of goodies! If you're looking for the perfect Easter gift for your little feline friend, we have got you covered. From bags of catnip to unique Easter baskets, let's take a look at 8 awesome cat-themed Easter gift ideas.
1. Cat Easter Basket
You can't go wrong with any basket, especially if you're looking for a unique Easter basket for your feline friend. You can add bunny toys, catnips, and other toys to make the basket even more fun and exciting.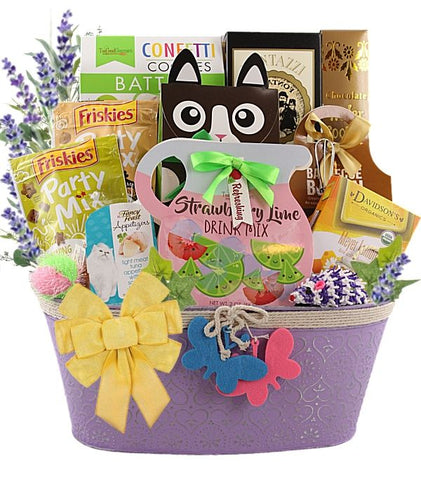 2. Catnip toys
Cats are natural-born hunters and love to play with their food. Give your feline friend something they can actually play with instead of just eating! Grab them a fluffy bunny toy or a bag of catnip so they can enjoy some quality time with you and their favorite toy.
3. Pet Wipes
Wipe away your cat's smudges and smears with this gift box full of pet wipes from HICC GROOM! Pet Wipes. Your feline friend will love you even more after you wipe away the gunk and grime they inevitably end up with. In addition, these pet wipes for cats will soothe your fluffy friend and leave their fur smelling fresh.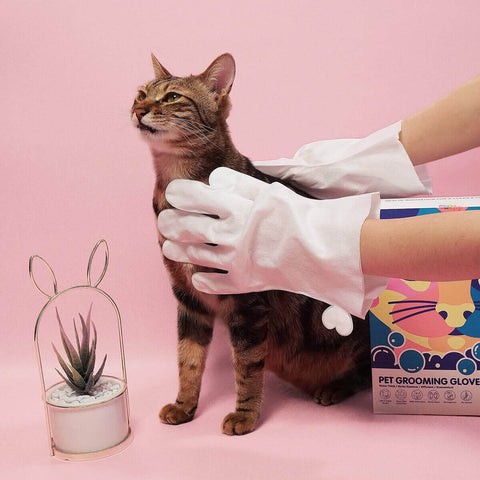 Cat skin is sensitive and can easily get skin allergies in Spring. These unique pet wipes for cats are formulated to soothe feline itches and redness, calm the hypersensitive skin, cleanse and sanitize their coat. They are anti-microbial, so they'll help keep your cat healthy and happy all Easter long.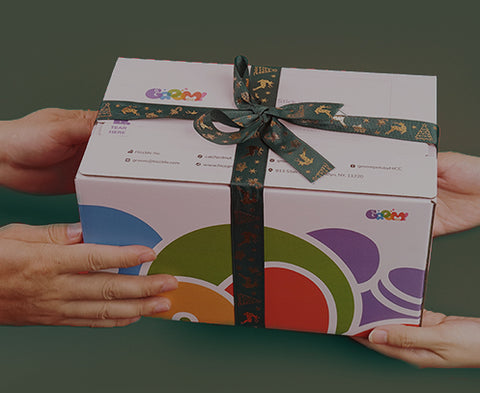 Plus, they come in a cute and festive bunny-themed package that will make your kitty's Easter basket even more special.
4. Customized Collar
Not everyone can wear a collared shirt all the time! Let your feline be confident in their own style and pick up a stylish custom collar. Also, a customized collar is best if you are looking for something nice and subtle. You can find a collar to match your cat's personality without being over-the-top perfectly.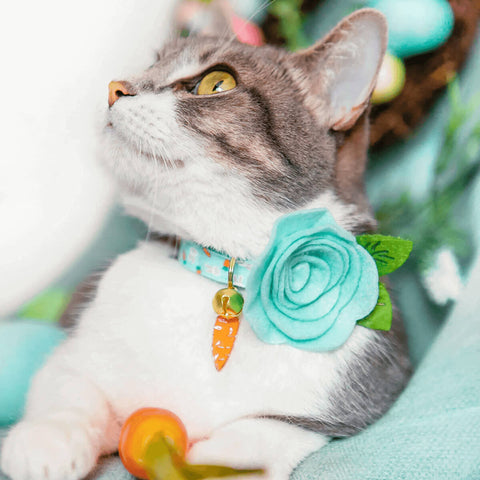 5. A New Bed
Easter is the perfect time to upgrade your cat's bed! Give them a comfortable place to rest their sleepy heads with a new, fluffy bed. Your cat will love you for it, and you'll love seeing them so content.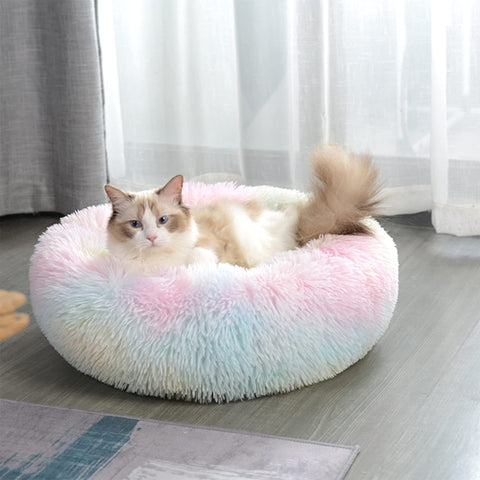 6. A Fun Scratching Pad
What's Easter without a little fun? Get your kitty a new scratching pad to help them relieve some stress. Plus, it'll keep their nails nice and sharp. Every cat needs a good scratching pad, so make sure to get them one that's Easter-themed!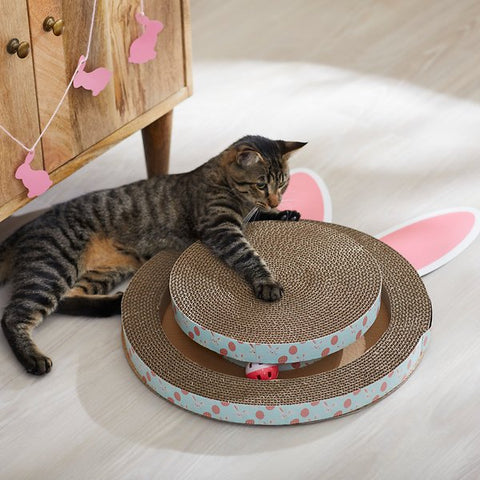 7. Cat Treats
Just like people, cats love to indulge in a delicious treat now and then. And what better way to show your cat some Easter love than with a few of their favorite snacks? Whether it's a bag of gourmet cat food or a box of tasty treats, your kitty will be happy with this yummy Easter gift.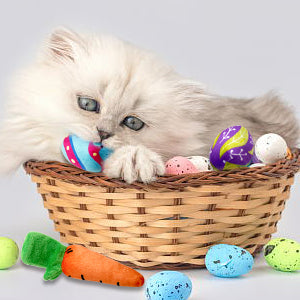 8. Cat Towers
Is your cat getting a little too comfortable on the furniture? It may be time to get them their own space. Cat towers are perfect for giving your kitty a place to call their own. Without damaging your furniture, they can scratch, claw, and nap to their heart's content.
Don't be afraid to get creative and get something that matches your kitty's unique personality. As long as they're happy, you know you made the right choice!
I have a dog as well: learn more