Why Do You Need HICC GROOM?
YOU NEED THIS WHEN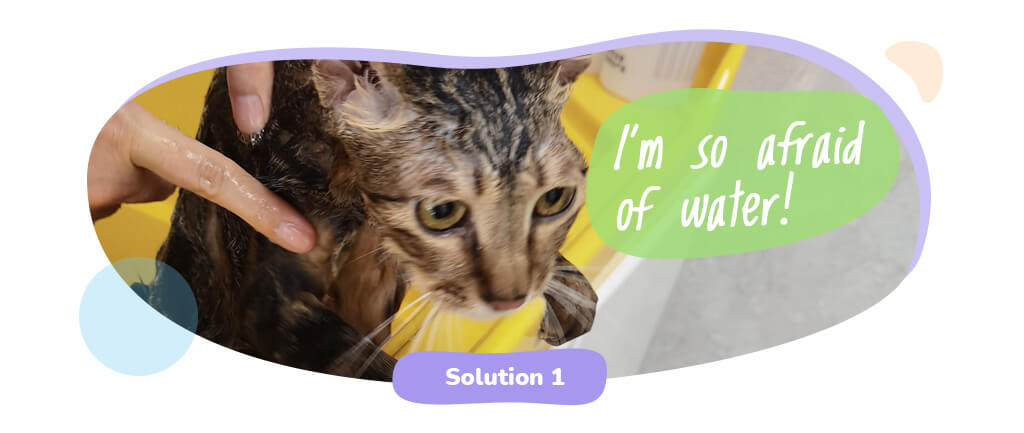 I am so scared of water and blow dryer!
HICC GROOM! Glove Wipes can simplify the complicated process of bathing a cat. Unlike the terrifying experience of getting engulfed by water, the process of cleaning with HICC GROOM! provides a pleasant experience for your kitty. The stroking motion you need to do while cleaning is like the pleasurable experience of getting petted.

Since HICC GROOM! Glove Wipes is rinse-free and air dries quickly, you can totally avoid the horrifying experience of bathing and blow drying your cat. Instead, after wiping down your cat's fur, you can leave them to bask under the sunlight. Don't worry if your cat starts licking their fur after, too. The product is completely safe for your pet!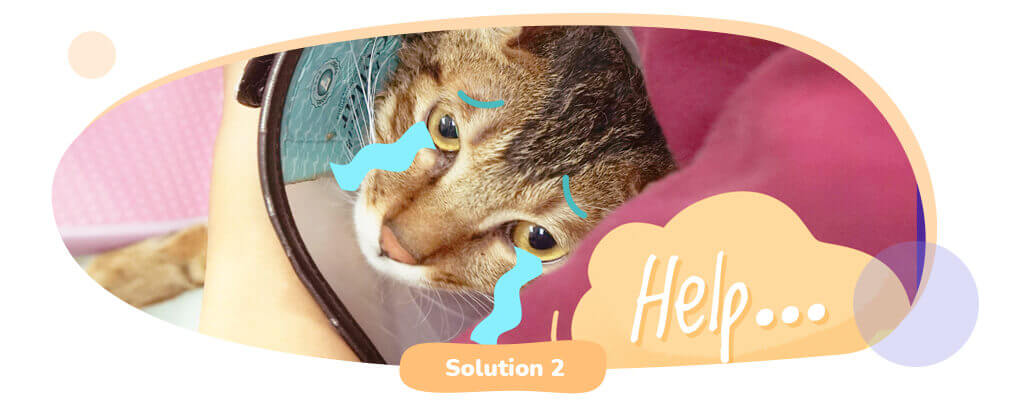 I am a baby cat / pregnant / sick / after surgery / after giving birth / wounded.
These gloves can satisfy pet owners' particular needs that require them to clean their pets when bathing them is not permitted. As a dry-wash product, it is a simple and fast alternative to the complicated process of bathing.
This gentle ingredient has a neutral pH value and is very pet-friendly. It doesn't contain alcohol nor ingredients that will irritate pets' wounded skin. It is very safe for them and can help prevent potential infections in cuts and abrasions. After dry-washing with HICC GROOM!, your kitty's fur will air dry quickly and won't drip. It won't make your kitty sick, even when their immune system is weakened.

I love to play outdoors and get dirty all the time!
Puppies are outdoorsy. They love to roll over in the grass and soils. They sniff and step on gross things: dead insects, poop, contaminated grass, rain puddle. You are bothered by their dirty paws when they mess up your car seat or carpet every time. With HICC GROOM! grooming gloves, you can easily clean dog paws on-the-go. When you are out with your pup or during traveling, it can be used anywhere at any time, no need to waiting for washing till you get home.

I love traveling with you! Don't forget to bring HICC GROOM!!
These travel-friendly gloves are an innovative product designed to help you clean your pet on the go. The package contains dry wash shampoo with a pair of gloves you can wear to wipe away dirt and odor from your pet. You don't even need to rinse or blow-dry your dog's fur after.
If you decide to have someone else watch your fur baby instead of traveling with him/her, HICC GROOM! Pet Grooming Gloves provide a simple and easy cleaning solution for your pet sitter.

My hooman is so busy! She doesn't love me anymore.
Grooming your cats is one of the most time-consuming activities for busy cat owners. Trips to the groomers can always take up hours and lots of your budget. Sometimes you can't even book an appointment at a good time. This easy glove wipes are your ideal hygiene solution. You don't need to rinse or blow dry after use. It can save you a lot of time and budget. It can also save your cat from being traumatized at the groomers.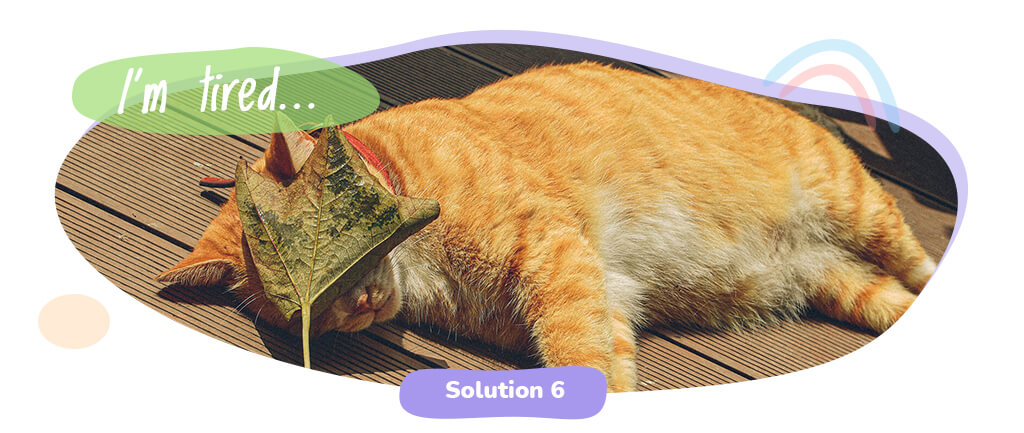 I am too old to care for myself!
Older cats, especially cats after 10 years old, often suffer from a range of health problems. You can perform some basic checkups for your old fur friend at home with a simple massage. We recommend you apply a wipe-cleaning full-body examination through the use of grooming gloves. When you clean your cat wearing dry wash gloves, you can carefully touch and scrub every inch of your cat's body with your fingers. You can even clean their sensitive, small body parts including their canthus, chin, and butt.
While the whole spa process simply relaxes your senior cat, your careful, constant finger stroking and wiping allows you to detect any skin problems or lumps at an early stage. Catch the problems early while massaging and cleaning your old fur baby.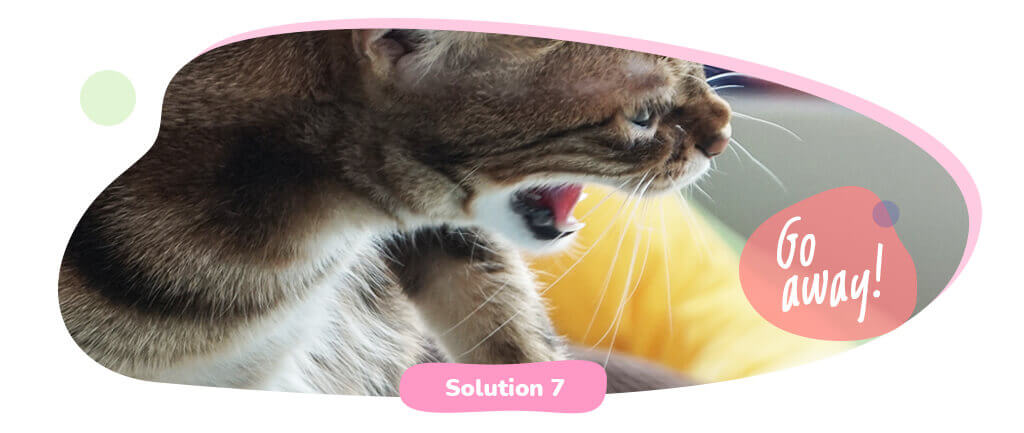 I have sensitive skin and I am allergic to some bath ingredients.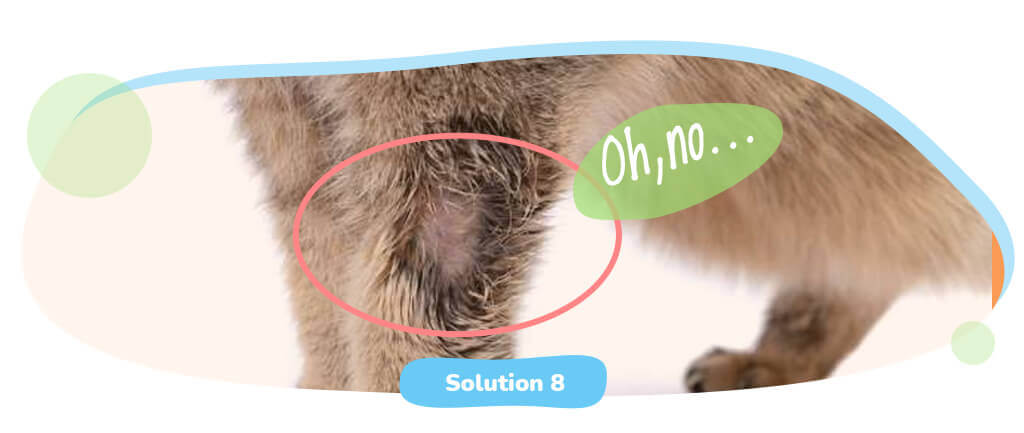 I have too many baths! I suffer from skin problems such as ringworm.